Mind Furniture
Mind Furniture plays "thoughtful rock with a furnished feel."
---
An Illustrated Map of the Heart
TropeAUDIO TA057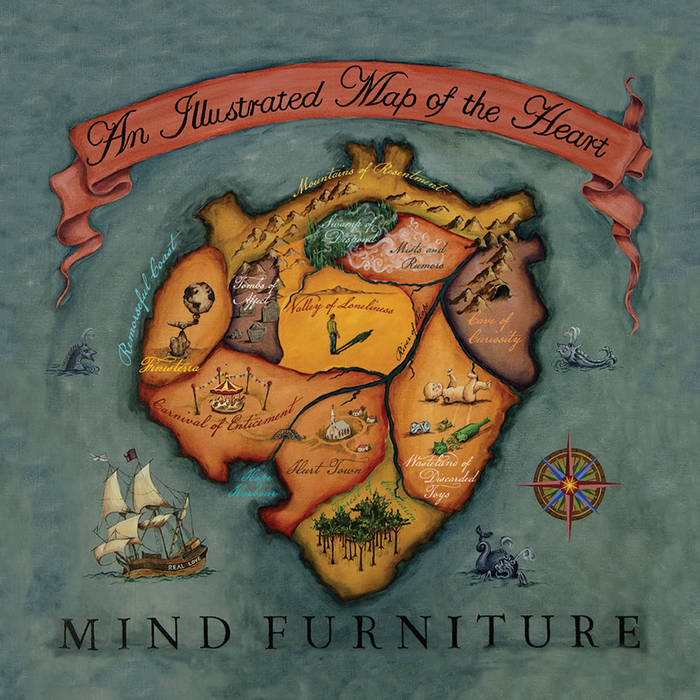 Release Date: 12/17/21
This is Mind Furniture's first album since 2007 and their first release on TropeAudio. Joining Mind Furniture are several guest guitarists on this album including Stan Cotey (Giraffe), Nick Karch (Bolus), Paul Keller (3 Touring band, Fossil), Jack McLoughlin (Oh Malô), Dave Nachmanoff (Al Stewart), Chris Ogburn (Puppet Show), Merdad Parsey as well as other musicians.
Core Lineup
Brett Barnett | keyboards
Greg Miller | drums
John Mabry | vocals, guitar
Jim Anderson | bass
---