Malcolm Smith
Malcolm Smith is the guitarist and primary composer in Metaphor and Isobar.
We Were Here
TropeAUDIO TA052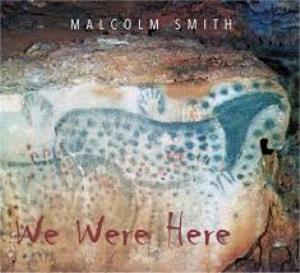 Release Date: 11/25/2014
Malcolm Smith (guitarist and founder of the American symphonic progressive rock band
Metaphor
) has recorded his first solo album entitled "We Were Here". The CD features
Mattias Olsson
(Änglagård, Kaukasus) on drums and
Marc Spooner
(Metaphor) on keyboards.
Here are excerpts from recent reviews of "We Were Here" (see all reviews here):

"Extraordinary compositional skills and derring-do musical chops" ~ Progression Magazine, Spring, 2016
"Genesis-meets-Gentle Giant flair" ~ www.seaoftranquility.org

"Full of busy and complex arrangements with turns and twists that surprise the listener at every corner" ~ www.expose.org

"Intricate and melodically complex symphonic progressive rock…Highly recommended" ~ www.jerrylucky.com

"Drums, organ and electric guitar collide like high-velocity particles in the CERN accelerator" ~ http://www.musicinbelgium.net/

"Brilliantly played, super intelligent music" ~ http://www.progwereld.org/

"Intensely played instrumental prog with numerous references to jazz rock and fusion music" ~ Radio MLWZ Poland

"Simply a stunning album... 5 out of 5 stars" ~ Prog Rock Music Talk
Read the News Release for more information.
We Were Here can be ordered direct from the artist for $12 (+$3.00 for shipping in the US; please inquire to malcolm@metaphor.org for shipping rates to other parts of the world). It is also available from iTunes, Amazon, Garden Shed, Marquee, Wayside Music, and other online retailers!